MIMMS 2 day Advanced Course
Major Incident Medical Management and Support (MIMMS)
We are proud to run the international range of MIMMS courses designed by the Advanced Life Support Group (ALSG.org). They provide Ambulance Staff, Clinicians, Senior Nurses, Airport Fire Services and Basics Doctors/Pre-Hospital Emergency Clinicians with the skills necessary to undertake command positions at a declared Major incident.
A comprehensive MIMMS course manual is provided up to one month before the course. MIMMS instructors will monitor your progress throughout each course session, with the assessment including the following components: multiple choice paper, triage paper, radio procedures and moulage (triage sieve and sort).
The comprehensive 2 and 3-day MIMMS Advanced Courses include the following topics:
- defining a major incident
- command and control
- understanding the roles of the health and emergency services
- triage sieve and sort, treatment, transport
- use of radio communications
- medical equipment
- table exercise and a practical exercise
Assessment: multiple choice paper, triage paper, radio procedures and moulage (triage sieve and sort).
The 2-day MIMMS course requires you to learn from home on the Advanced Life Support Group virtual learning environment prior to your arrival on the course.
In addition to following the ALSG core programme Disaster Management Training has ensured that the course is supplemented with real life case studies and videos.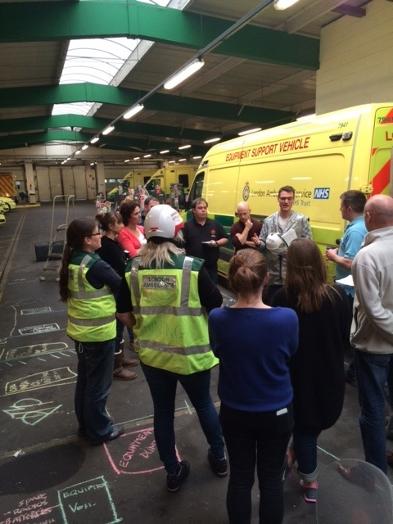 An ALSG fact sheet for the Advanced MIMMS course can be found at the bottom of the page.
To book a MIMMS course now click here.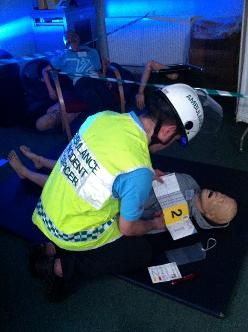 From (see terms)

£540 per candidate (advanced 2/3-day MIMMS courses). £190 per candidate (1-day MIMMS courses). Bespoke courses also available if you wish to run the course on your own site - ask for a quote.
Terms and conditions apply and can be found on the Book a Course page.
Major Incident Management System action card folder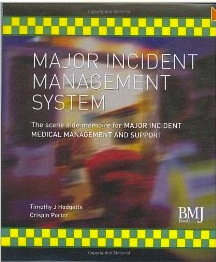 This is a supplementary document to the MIMMS manual that is provided on the course. Available at an additional cost.
This highly practical aid to management of major incidents is the refined and improved new edition of Prehospital Emergency Management Master.
Concentrating on the essential elements in treatment and transport of the wounded in a major incident this new system provides easily assimilable information on: symbols and terminology; first actions; METHANE report; command; safety; communications; triage; treatment; transport the system is produced on waterproof pages, and includes 12 separate action cards for use by auxiliary helpers, and a log for recording the facts. The complete package comes in a handy sized ring binder, allowing users to add their own local notes. The use of colour and easily recognisable icons makes this a valuable aid even in the most difficult conditions.
This is an ideal supplement to the core training manual for real time use.