Disaster Management Training is a training faculty dedicated to providing mass casualty, MIMMS training, event planning and major incident training to healthcare professionals.
Using our real life experiences and exposure to incident management we will teach you the theory, but we are proud to make a difference to your learning experience by uniquely teaching you the reality behind that theory.
Disaster Management Training was created in order continue providing over eighteen years worth of passionate MIMMS course training and additional bespoke training to those who wish to have real life experience training.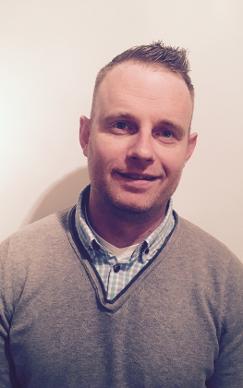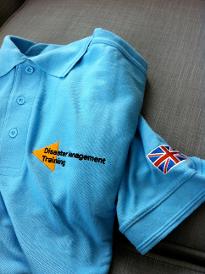 Director of Courses
Disaster Management Training Course Director Jonathan Taylor-Edmondson, MSc. commenced his career in 1990, joining the cadet scheme run by Powys Ambulance Service in mid Wales. In 1994 he moved to the Central Ambulance Control of the London Ambulance Service and he joined the Emergency Planning Unit as an Emergency Planning Manager in 1999.
His position as tactical advisor saw him regularly taking an active role in incident management and he was directly involved in the management and debriefing of numerous serious and major incidents. These include the nail bombing campaign in 1999, the Ladbroke Grove and Potters Bar rail accidents and the July 7th terrorist attacks in London. He also had responsibility for carrying out event, stadia, exercise and high-risk contingency planning and training.
In 2006 he moved to the British Red Cross, where he led a team of paid staff and 700 volunteers in developing and sustaining London's ability to respond to emergencies.
2010/2011 saw him working as Emergency Planning Officer for NHS Kensington & Chelsea and NHS Westminster and in NHS Dorset planning for health emergencies, the lead on the Local Resilience Mass Casualty Plan and he was heavily involved in the planning for the London 2012 Olympic sailing in Weymouth.
He currently works in Torbay and South Devon for the NHS community provider and the NHS emergency hospital as the Head of Safety, Security and Emergency Planning.
He also acts as a special advisor to the Swiss disaster authorities. Jonathan holds an MSc (with distinction) in Healthcare Emergency Preparedness and Business Continuity Management.
Our core instructors include:
Course Director/Instructor, Will Kearns | Ambulance Emergency Planning Manager and Paramedic with the London Ambulance Service, vast range of incident management including 7th July London Bombings, LAS JESIP lead |
Instructor, Dr Cosmo Scurr | Cosmo is a registrar in anaesthesia and pre-hospital emergency medicine from London. He is currently working with the South West Ambulance service as part of the Great Western Air Ambulance critical care team. He has an interest in event and mass gathering medicine and works with multiple ambulance services and voluntary aid societies across the south of England |
Instructor, David Boell | Paramedic and Firefighter with experience as a rescue diver from the Cologne Fire Brigade in Germany. David is also a practising Air Rescue Specialist |
Instructor, Heidi Maidment | Watch Manager from the London Ambulance Service Emergency Control and ambulance volunteer with the British Red Cross |
Instructor, Louise Elstow | Consultant in Emergency Management for a range of clients in public and private sectors in the UK and internationally, including healthcare nuclear and transport industries. Louise hold an MSc in Risk, Crisis and Disaster Management and is currently undertaking a PhD looking at nuclear recovery and contamination issues |
Instructor, Andre Elbourne Le Brun | Area Controller from the London Ambulance Service Emergency Control |
Instructor, Shelly Beasley, | Served 24 years in the Royal Air Force in various roles both in the UK and overseas. On leaving the RAF continued as a MOD civil servant as a paramedic specialist instructional officer for several years teaching a variety of courses. Currently the operations manager for St John Ambulance |
Instructor, Nick Bell | Emergency Planning & Resilience Officer with the Welsh Ambulance Service. Nick is an Ambulance Paramedic and JESIP trainer |
Instructor, Dr Shah Rahman | MBBS BSc DMCC FHEA MAcadMEd, Mubeen is an Academic Clinical Fellow in Emergency Medicine, in the Thames Valley Deanery and has experience in pre-hospital emergency medicine and working for other emergency services in and around London |
Where we hold our courses
Most of our courses are held at the London Ambulance Service, Fulham Education Centre, 150 Seagrave Road, London, SW6 1RX (do not send correspondence here). Nearest public transport is national rail and London underground at West Brompton or Fulham Broadway or Earls Court. Hotel Ibis, Travel Lodge and other hotels are nearby.
Our MIMMS courses are also held at the Royal Devon and Exeter Hospital training centre. Mainline railway into Exeter Central and St Davids and Exeter Airport services FlyBe flights from around the country and is a few moments away from the training centre.
Our 1-day MIMMS and HMIMMS courses are held at your own site.
We are an approved supplier of Advanced Life Support Group Courses.
We provide training in partnership with ES Asur, Switzerland.
We are a supplier of TSG Smart
Triage equipment.