Strategic Commander Training - MASIM (Multi Agency Strategic Incident Management)
MASIM curriculum and key information
Overview
A three day course to prepare delegates to carry out a strategic command, control and coordination role during a multi-agency incident response and to prepare delegates to work in a Strategic Coordination Group.
Three day course with lectures, workshops and table top exercises.
Day One
Incidents in context
Legislation and standards
Command, control and coordination at Tactical and Strategic levels
Leadership behaviours and competencies
Setting strategy
Initial commanding micro-exercise
Reflection
Day Two
Guest speaker
Challenges
Interoperability
Strategic Coordination Group
Logging
Accountability
Group SCG and setting strategy micro-exercise
Reflection
Day Three
Case study incident reviews
Business as usual

Recovery

Media

Reputation
Reputation reflected case study
Debriefing
Management of information
Full exercise consolidation
Assessment and certification
Assessment takes place throughout the course with group and individual assessments on day three.
Booking
Course can be run at your site with a minimum of 12 delegates. Please complete an information request form for further information.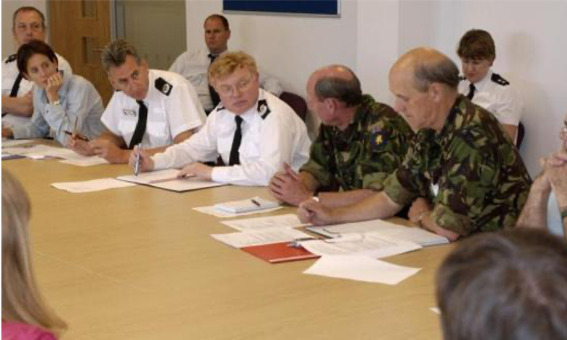 Our Multi Agency Strategic Incident Management course is the leading course for strategic commanders, managers and aspiring managers responsible for strategic management of their organisation during a major incident response, with course objectives including:
Recognise the importance of declaring a major incident
Explain your role and responsibilities
Recognise the role of partner agencies
Demonstrate the effective use of joint working
Summarise the responsibilities of a strategic commander
Demonstrate the ability of setting a working strategy and strategic objectives
Demonstrate your understanding of strategy through a practical exercise
Demonstrate the strategic tolls available to you
Information for candidates
This MASIM education programme is available for anyone managing aspects of a major incident from a strategic perspective.
Occupational Standards
This course has been aligned with the UK National Occupational Standards.