Hospital Decontamination Suit Training (Powered Respiratory Protective Suits)
NHS England require all Acute Hospitals as part of the EPRR Core Standards to ensure that they have the capability to respond to a

chemical, biological, radiological (CBRN) or Hazardous Materials (HazMat)

incident at the hospital.
Incident decontamination staff usually come from a variety of backgrounds - both clinicians and non clinicians.
The Decontamination Team work at the hospital, to deliver the highest standards of care to all patients actually or potentially affected by potential CBRN and hazardous incident situations.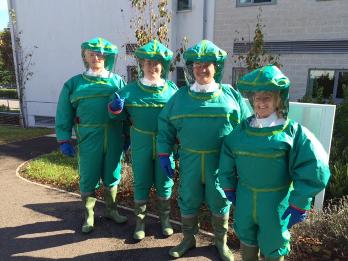 Our training meets the national ambulance standards as required by NHS England EPRR Core Standards and i
ncludes training operatives to utilise specialist personal protective equipment (decontamination suits) with the option to include decontamination tent training to facilitate a safe response to patients self-presenting themselves at the hospital during an incident.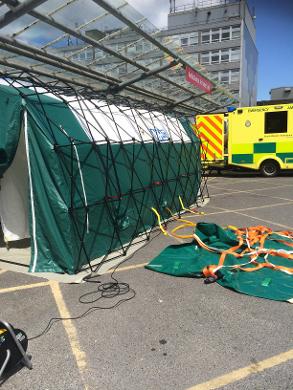 Training options include:
Decontamination suit training lecture, instructor led workshop followed by practical session and including individual assessment
Decontamination tent training presentation, instructor lead workshop followed by team workshop practical session

Half day or 1 day training at your site